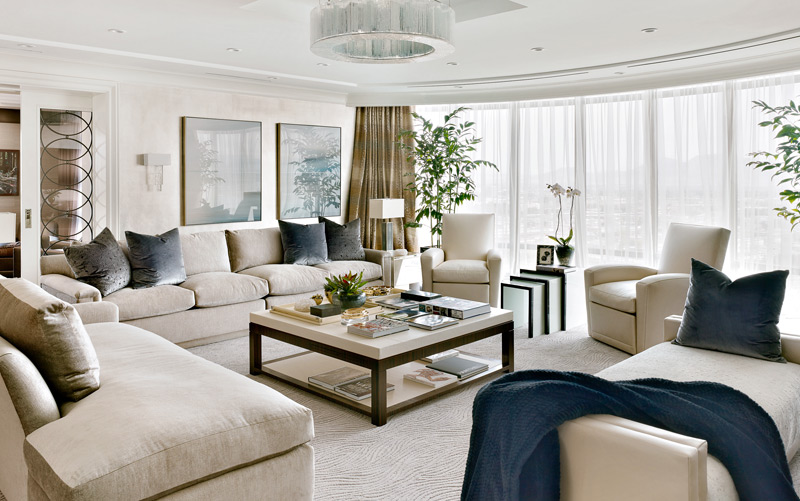 "It's all about you"
Our service begins by carefully listening to you, getting to know your likes and dislikes and absorbing as much detail as possible in order to completely understand your personal style and functional needs. We then become completely familiar with your space, planning and offering you intuitive ideas throughout the design process, considering every aspect of your project as a whole. Once your home is complete, you will come home to a welcoming, comfortable environment with thoughtful details reflecting your unique style throughout.
We have the experience, talent and resources that will bring your vision to life…
Creative Problem Solving – From start to finish
Budgeting – Keeping your project costs and goals aligned
Defining Your Personal Style – Sourcing unique options tailored to you
Organizing & Scheduling – Keeping your project timeline on track
Sourcing Contractors & Craftsmen – Finding the best tradesmen for your project
We are here to help you through an exciting and thoughtful design process that once complete reveals a timely project that is cohesive, tailored to you and satisfies your project requirements and budgets.
Interior Design Services Include: Space Planning, Kitchen & Bath Design, Flooring, Hardwood, Built-in Designs, Interior Millwork Designs, Fireplace Designs, Slab & Tile Designs / Selections, Paint & Wallcovering Selections, Ceiling Designs,
Lighting Plans & Selections, Material & Finish Selections, Furnishings, Window Treatments, Artwork & Framing, Accessories,
Interior Containers, Plants…